TeleTraders ❯ What We Buy ❯ Office Access Points ❯ Aruba
We Buy Aruba/HPE Gateways & Controllers!
Aruba, now part of the Hewlett Packard Enterprise (HPE) group, is a leading producer of business equipment with consistently designed high-quality switch equipment and communications servers. While the equipment remains in great condition for decades, eventually the need to upgrade your access points will occur. When the need for an equipment overhaul arises, reduce your expenses by selling TeleTraders your used Aruba access points equipment.
Sell Aruba/HPE office access points to the Leading Buyer!
We buy old, used and unwanted gateways and controllers in bulk!
How Selling Used Aruba/HPE Gateways and Controllers Works
Our easy buy and sell used gateways and controllers process

FREE QUOTE
Use our free
online quote form,
email or call.

EVALUATION
We look over all
your equipment to
determine its worth.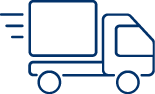 SEND IT
We provide shipping,
or pick-up/pack-up
your equipment.

FULL AUDIT
Once received, we
then test all your
gear for quality.

GET PAID
Via check,
gift certificate or
recycle notice.
Get Paid in Bulk for Your Old Aruba/HPE Gateways and Controllers
Our company specializes in the collection, resale and recycle of nearly all gateways and controllers
Aruba/HPE Gateways and Controllers
High-performance Aruba gateways and controllers feature a durable, utilitarian construction that can withstand heavy use for years. Since these gateways and controllers will remain in great shape, despite constant use, you can easily resell them once you upgrade your own office gateways and controllers.
9200 Series

Ideal for midsized and large enterprises to deliver enhanced Wi-Fi scalability and security
9000 Series

SD-WAN and security for up to 2,048 clients and 6 Gbps of firewall throughput
7200 Series

Large campus WLAN controllers Up to 2,048 APs and 100 Gbps of throughput
7000 Series

Midsize campus and branch WLAN controllers Up to 64 APs and 8 Gbps of throughput
Clearing Out Your Old Aruba/HPE access points equipment?
Once you commit to a complete office upgrade, give the TeleTraders team at call at (770) 864-9179 to sell old digital access points equipment and offset your CapEx costs. Our team will help you determine the items that we can repurpose, recycle or resell to help you quickly eliminate old tech equipment and reveal your modern office transformation. Get an Online Quote now!
Frequently Asked Questions
Get answers about TeleTraders used Aruba office access points equipments.