TeleTraders ❯ What We Buy ❯ Barcode Scanners
Looking to Sell Used Barcode Scanners?
At TeleTraders, we want to purchase your used barcode scanner equipment from you. If your older barcode units are still usable,
TeleTraders is interested in purchasing them
to help offset any new equipment upgrade costs your office may have. If your barcode scanners and equipment are broken, inoperative, or obsolete, consider
recycling them
with TeleTraders today for cash!
Give TeleTraders a call
or get an
online quote
.
We are based in Georgia, but we work with companies all over the United States who want to sell used barcode scanners. We are committed to offering the most competitive rates on logistics in moving used barcode scanners.
Get Top Dollar for Barcode Scanners and Equipment
We buy old, used and unwanted barcode scanners and units in bulk
Offset Upgrade Costs and Sell Used Barcode Scanners
Get paid for old your office technology when you upgrade
When it comes time to update your office, offset your IT expenses and sell used barcode scanners and units. We will make a competitive offer for RFID, data collection terminals, barcode scanners and barcode accessories, point of sale, and inventory management equipment. Make a return on your used IT gear. As an all-inclusive asset management company, we accept all types of IT equipment. We stock common handheld scanners, fixed-mount scanners, in-counter scanners, IT portable data terminals, handheld computers, wearable computers, truck-mounted terminals, portable label making printers, industrial label printers, forklift mounted terminals, vehicle-mounted computers, barcode printer, fixed mount terminals.
Sell Used Barcode Scanners and POS of Any Brand
We routinely accept all major and minor brands for each type of portable collection terminal
Metrologic
CipherLab
DataLogic
Welch Allyn
Zebra Technologies
Allen-Bradley
Percan
Denso
Avery Dennison
Psion Teklogix
Intermec
Motorola Symbol
Motorola
Handheld Products
Honeywell
Wasp Barcode Technologies
Even if you do not see your office equipment brand listed here, we will likely accept the items as a part of your offload package. Contact our team anytime to inquire about the brands we purchase from our clients.
Selling All Barcode Scanners, POS and RFID printers
We routinely accept all portable collection terminals including 2D imager, 1D, QR, Hands-Free and Handheld Barcode Scanners.
Retail
Warehouse Management
Manufacturing
Transportation
POS
Thermal
Label
Shipping
Receipt
Desktop
Industrial
Mobile
RFID/Barcode Scanner Recycling
Our Mission is to repurpose, recycle or dispose of all barcode scanners in an eco-friendly way. Repurpose or recycle your working data collection items to offset and save money on new equipment costs.
We work hard to repurpose or
recycle
the working items to save companies money on their equipment costs and reduce the consumption of natural resources. Any equipment that has minor problems may go through our
refurbishment process
to restore its functionality and improve its appearance. If our efforts cannot breathe new life into old equipment, we will safely and efficiently dispose of the components using today's eco-friendly processes. Since we
recycle and dispose
of the equipment, in addition to repurposing and reselling the items, your items do not need to be in perfect shape to qualify for our program. Get started today!
To provide you with an accurate price quote, we will collect specific information about each item, including:
If you do not have instant access to this information, do not worry – Our team will help walk you through the assessment process for each item in your inventory.
Sell Barcode Scanners and Office Equipment Today!
Our team utilizes industry experience to provide you with a fair and competitive price quote for your used barcode scanners and data collection devices. We continue to upgrade our knowledge base as office equipment quickly becomes outdated in the rapidly changing world of electronics. We team up with companies all around the world to quickly resell, repurpose, or recycle the barcode scanners sent our way. Our efforts ensure the IT gear remains in operation beyond their initial run with your company.
When you sell your used barcode scanners and other office equipment to TeleTraders, we can also handle all of the packing, removal and transporting for the equipment, helping free up both your space and your time.
Who Buys Used Barcode Scanner Systems in Bulk?
We understand that office technology needs change over time. The phone and IT systems that worked for your office a year or two ago may not be keeping pace anymore with your needs. Your used office equipment may work really well for another company, however. We can help by offering you the best rates possible for your used point of sale (POS) systems. We can also offer
sort and settle services
, including auditing and evaluating your equipment, to help you make sense of the used equipment you are storing so we can make you a competitive offer to buy your used hardware.
We are proud to also offer full recycling services for your used systems, so equipment that can no longer be used is disposed of in an environmentally-friendly manner.
Why Sell Your POS Systems and Other Equipment?
Office technology needs can change seemingly at a moment's notice
In order to become, and
stay competitive
, you need to have barcode scanners and inventory management equipment that can keep up with those changing needs. When becomes time to upgrade your POS systems, you shouldn't have to spend lots of time trying to figure out how to dispose of, sell or recycle your used data collection scanners and equipment –
Call Us
Today. We work with companies of any size, helping you by offering any services you need so that you can focus on your business rather than becoming overwhelmed by decisions about your used IT systems. We handle all nationwide projects and provide some of the best logistics rates to help compensate, giving you the most competitive return on your original IT technology investments.
We can also provide a certificate of disposal for situations involving equipment that needs to be disposed of either because it's no longer a valuable asset, or contains secure information that needs to be destroyed.
How Selling Used Barcode Scanners Works
Our easy buy and sell used office equipment process

FREE QUOTE
Use our free
online quote form,
email or call.

EVALUATION
We look over all
your equipment to
determine its worth.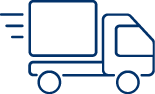 SEND IT
We provide shipping,
or pick-up/pack-up
your equipment.

FULL AUDIT
Once received, we
then test all your
gear for quality.

GET PAID
Via check,
gift certificate or
recycle notice.
Frequently Asked Questions
Get answers about selling used barcode scanners.