TeleTraders ❯ What We Do ❯ Sort And Settle
We Sort and Settle Used Office Electronics Inventory For You
We understand that it's hard to peel away from your daily routine and collect information on equipment sitting in an IT room or storage closet. Through our sort and settle program we can help get your items to our facility and do it for you.
Too much to pack?
Simply do not have the time? Learn about our
Asset Removal
solution!
Let Us Help Sort & Settle Your Used Office Equipment
We can help sort and settle when we buy your old, used and unwanted office equipment
What we provide for you…
We will set up and pay for the shipping for you. If you can pack the items safely in a box, we will provide you with a label to put on the box, set up a pickup and make it easy for you to get it out of the door. If you choose to pack your equipment, please allow us to provide you with helpful tips on the best way to pack certain items. By allowing us to do so, we can help ensure that your items arrive at our facility safely and do not get damaged somewhere in the shipping process, helping you get more value out of your items.
Once we receive your equipment:
We will fully audit everything for you.
Evaluate the condition and test your equipment.
Provide you with a detailed list of everything you have.
Provide and agree on the most competitive price available.
Send you a check for what we buy!
Please call us at 
770-864-9179
or get an
Online Quote
to find out what we can do for you!
How Selling Used Office Equipment Works
Our easy buy and sell used office equipment process

FREE QUOTE
Use our free
online quote form,
email or call.

EVALUATION
We look over all
your equipment to
determine its worth.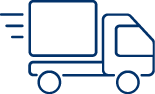 SEND IT
We provide shipping,
or pick-up/pack-up
your equipment.

FULL AUDIT
Once received, we
then test all your
gear for quality.

GET PAID
Via check,
gift certificate or
recycle notice.