TeleTraders ❯ What We Do
Turn Your Company's Old Electronics Into Cash
Through our dedicated end-to-end asset management solutions
Our Office Hardware Services & Solutions
We offer end to end asset management solutions for businesses
Get Top Dollar for Office Electronics and Equipment
We buy old, used and unwanted office hardware, technology and office equipment in bulk
We Bulk Buy Used Telecom, IT, & Office Technology Hardware
TeleTraders will gladly make you an offer on any working assets you may need to get rid of for whatever reason, giving you the opportunity to make a return on your investment. We buy and sell all used, old or unwanted office technology, hardware, equipment, telecom, IT gear and more. Read More ❯
We Sort & Settle Your Used Office Electronics Inventory For You
We understand that it's hard to peel away from your daily routine and collect information on equipment sitting in an IT room or storage closet. We will gladly set up logistics to our facility.
Once it arrives we will inventory your hardware for you, evaluate it, price it, and then send you a check. Read More ❯
We Provide On Site Asset Removal & Logistics Planning For Your Business
Don't have the time to deal with removing your old systems? We will bring in a licensed and insured team to handle everything from removing equipment on site, setting up logistics, to processing your equipment for recycling purposes or sales evaluations. Read More ❯
We Offer Free Electronics & Hardware Recycling Services
We are devoted to staying green and recycling all decommissioned equipment. Once your old items arrive at our facility, they are immediately broken down and separated into different categories of metals, plastics, ceramics etc.
After separating, everything is then sent to a facility to be melted down into raw materials so it can be remanufactured into something new. Read More ❯
How Selling Used Office Equipment Works
Our easy buy and sell used office electronics process

FREE QUOTE
Use our free
online quote form,
email or call.

EVALUATION
We look over all
your equipment to
determine its worth.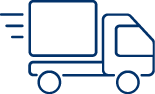 SEND IT
We provide shipping,
or pick-up/pack-up
your equipment.

FULL AUDIT
Once received, we
then test all your
gear for quality.

GET PAID
Via check,
gift certificate or
recycle notice.