TeleTraders ❯ What We Buy ❯ Laptops ❯ Acer
Sell Used Acer Laptop Computers
Acer is a leading producer of business equipment with consistently designed high-quality desktop and laptop computers, along with enterprise-grade servers. While the equipment remains in great condition for decades, eventually the need to upgrade your office computer systems will occur. When the need for an equipment overhaul arises, you can reduce your expenses by selling Teletraders your used Acer desktop and laptop computer equipment.
Sell Acer Computers to the Leading Buyer!
We buy old, used and unwanted Acer computer and office equipment in bulk!
How Selling Used ACER Computers Works
Our easy buy and sell used Acer computer process.

FREE QUOTE
Use our free
online quote form,
email or call.

EVALUATION
We look over all
your equipment to
determine its worth.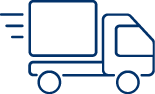 SEND IT
We provide shipping,
or pick-up/pack-up
your equipment.

FULL AUDIT
Once received, we
then test all your
gear for quality.

GET PAID
Via check,
gift certificate or
recycle notice.
Get Paid in Bulk for Your Old Acer Office Computers
Our company specializes in the collection, resale and recycle of nearly all computers.
Acer Used Computers
High-performance Acer Used Computers feature a durable, utilitarian construction that can withstand heavy use for years. Since these computers will remain in great shape, despite constant use, you can easily resell them once you upgrade your own computer system.
Acer Predator ConceptD 7 Ezel
Acer's patented Ezel™ Hinge gives users six modes to choose from to easily collaborate with others in share mode, create efficiently in float mode, work on the move with stand mode, review content in pad mode, present their work in display mode, and otherwise work in peace in laptop mode.
Acer Predator Triton 500
Infused with a 10th Gen Intel® Core™ i7 Processor1 and GeForce® RTX 2080 SUPER™ Max-Q 1, this laptop was made to obliterate your games, empower your creativity and inspire envy from friends and family, all on a 300Hz/3ms display.
Acer Chromebook Spin 311
The convertible and ultraportable Chromebook Spin 311 is designed to handle all your classes and everyday projects. With an improved typing experience, extended battery life, and the latest connectivity features, this Chromebook easily keeps up with you and your life all day long.
Acer Veriton M
Ultra-fast responsiveness and efficient computing are delivered through the maximum 9th Gen Intel® Core™ i9 vPro processors1,3 paired with Intel® Optane™ technology.
Acer Aspire 7
The understated design of this laptop hides a powerful processor and graphics which will help users get the most of the 15.6" screen with large screen-to-body ratio, fast Wi-Fi and plenty of storage and memory.
Acer Veriton Z AIO
The Veriton Z Series delivers powerful, commercial-grade performance at lightning-fast speeds to your office all in a space-saving design. These all-in-one PCs also provide the upmost versatility and business-level security and data protection.
Clearing Out Your Old Acer Computer Systems?
Once you commit to a complete office upgrade, give the TeleTraders team at call at (770) 864-9179 to sell old computer and laptop systems and offset your CapEx costs. Our team will help you determine the items that we can repurpose, recycle or resell to help you quickly eliminate old tech equipment and reveal your modern office transformation. Get an Online Quote now!
Frequently Asked Questions
Get answers about TeleTraders used Acer office computers.