TeleTraders ❯ What We Buy ❯ Networking Equipment
Sell Used Networking Equipment to Offset Your Upgrade Costs
To keep your networking equipment updated, you must upgrade your components approximately every five years. With an equipment upgrade, you can take advantage of modern features that offer the ability to dramatically improve your business operations by taking advantage of new features and capabilities. With all new technologies, your budget may push you towards a particular feature set and network equipment manufacturer so we want to ensure you get the very best solution possible by offsetting your capital expenses when you decide to sell used networking equipment, and other office IT equipment, to TeleTraders. Let's get started now so you can save more!
Get Top Dollar When You Sell Used Networking Equipment and Other Business Equipment
We buy old, used and unwanted office network equipment and IT hardware in bulk
Networking Equipment We Buy
We specialize in the acquisition of
used networking equipment
from all major and minor brands. The brands we regularly purchase includes, but isn't limited to, many of the following brands listed below. If you have any questions, give us a call at
(770) 864-9179
.
Hardware produced by these companies covers nearly every aspect of the network equipment field required for many large and small business operations. You will likely want to
upgrade these items in tandem
to make sure they operate properly using the latest and greatest networking standards and protocols. Designing a proper IT office network isn't a task to be taken lightly but with your saved capital you can choose the best solutions and possibly even bring in a IT technology expert to consult with your IT technologies team.
Hubs
As the central connection point between all your computer equipment, the hub takes the brunt of the work when it comes to proper controlling of outside-directed network traffic. Always make sure your hubs are operational and working to reduce noise on the LAN.
Switches
For local area networks (LAN), the network switch handles packet traffic traveling between each of your networked devices. The switch size and configuration determines its ability to transfer large amounts of packets across the entire local area network so upgrades are warranted as your company operations grow. Switches often come with many advanced features to support your growing business.
Routers
Your network routers transfer data across networks of all sizes in an effort to keep your business operations running smoothly at all times. Routers with an improved ability to handle different forms of traffic and connections routinely hit the market, necessitating a company-wide upgrade when your old used equipment fails to live up to the latest standards and protocols available on the market.
Servers
The servers at your office help to store and retrieve critical data as it is required. They are also instrumental in processing dynamic data and algorithms such as an accounting software server. You may need to upgrade the size and performance of your IT servers as data flowing into your IT business applications increases along with considering performance as usage grows as well. Plan for IT growth!
Used Network Equipment Asset Recovery and Purchase Process
With just a single
call
, we will help your company sell used networking equipment you no longer need for your company. We will evaluate the old hardware you have to sell to create a mutually-acceptable price point for its acquisition. You can either give us the hardware information over the phone or send the items out for
sorting and evaluation
at our facility. We are ready to help you! If you cannot find the time to remove your old equipment from your office site, you can schedule a visit from our licensed and insured team. We will handle every step of the removal and the
sorting and evaluation
process for your business freeing you from the task. You can
evaluate the offers
we provide to determine if the amount positively
offsets your overall upgrade expenses
. The money you receive when you sell your networking equipment to us will help you balance your expenses and revenues. If you accept our offer, we will promptly send you out a check for the agreed-upon transaction total.
Do not worry, we will walk you through the entire process.
With our help, you can
completely eliminate outdated
networking equipment from your business facilities. Please don't hesitate to call us at
770-864-9179
to start this process today. You may also take advantage of our
Free Online Quote Tool
. We are ready to help you sell used networking equipment right away!
How to Sell Used IT Equipment with TeleTraders
Our easy buy and sell used office equipment process is the industry standard.

FREE QUOTE
Use our free
online quote form,
email or call.

EVALUATION
We look over all
your equipment to
determine its worth.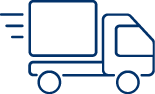 SEND IT
We provide shipping,
or pick-up/pack-up
your equipment.

FULL AUDIT
Once received, we
then test all your
gear for quality.

GET PAID
Via check,
gift certificate or
recycle notice.
Teletraders buys used networking equipment: everything from used
switches
,
servers
,
routers
, and
networking equipment from major brands like Cisco
. To check our most sought-after items,
view
our list. Our complete list of brands and products includes the following equipment providers:
Networking Product Brands
Cisco
Juniper
HP Procurve
Brocade
EMC
Ibm
Qlogic
Voltaire
Extreme
NetApp
Fujitsu
Ciena
Adtran
Alcatel-Lucent
Occam
Calix
Foundry
Arita
Tellabs
Equalogic
Finisar
& more
Networking Hardware Products
Switches
Routers
Firewalls
Line cards
ASA Gear
SFP's
XFP's
ONS
GLC's
Networking Hardware Models
Cisco 15454-OTU2-XP
Cisco ONS-XC-10G-C
ONS-SC+-10G-C
Cisco 15454-40-SMR2-C's
Cisco 15454
Cisco 15454-M-CFP-LC
15454-DS3XM-12
Cisco A9K-24X10GE-TR
A9K-2X100GE-TR
15454-M-100G-LC-C
15454-40EX-MXP-C
SFP-10G-LR
GLC-LH-SMD
GLC-SX-MMD
SFP-10G-SR
GLC-ZX-SMD
SFP-10G-ER
SFP-10G-ZR
GLC-EX-SMD
SFP-10G-LRM
Cisco 15454 hardware
Cisco 15454-M-CFP-LC
15454-DS3XM-12
Cisco A9K-24X10GE-TR
A9K-2X100GE-TR
15454-M-100G-LC-C
15454-40EX-MXP-C
Cisco 15454-OTU2-XP
ONS-XC-10G-C
ONS-SC+-10G-C
WS-C2960S series, WS-C2960X series, WS-C3560 series ( E, G and X series ), WS-C3750 series ( E , G and X series ), WS-C3850 series
Cisco Gigabit Switches: ( PoE and Non-PoE )
WS-C2960S series
WS-C2960X series
WS-C3560 series ( E, G and X series )
WS-C3750 series ( E , G and X series )
WS-C3850 series
3750x switches
4900M, Newer 4500 chassis and blades
500/7600 series blades
2960S, 2960X series switches
2900 series routers and hwics and pvdms
ASA5512
5515
5525
Cisco GLC-SX-MMD
GLC-LH-SMD
ONS
SFP's
SFP-10G-LR
GLC-LH-SMD
GLC-SX-MMD
SFP-10G-SR
GLC-ZX-SMD
SFP-10G-ER
SFP-10G-ZR
GLC-EX-SMD
SFP-10G-LRM
6500 and 4500 Line Cards, Supervisor Engines, Etc.
3850 UA switches
C4500
C4900
15454-OTU2-XP
ONS-XC-10G-C
ONS-SC+-10G-C
15454 ML100T-12
15454 CE1000-4
15454 ML-MR-10
15454-XC-VXC-10G
15454-M-100G-ME-C
15454-G1K-4
15454-10G-XR
15454-10G-S1
15454-40E-MXP-C
15454-40-SMR1-C
15454-40-SMR2-C
15454-M-100G-LC-C
15454-M-10X10G-LC
15454 CE-MR-10
15454 AR-XPE
4-40GE-LAN/OTN
4-40GE-L/OTN
CFP-40G-LR4
20X10GBE-WL-XFP
CRS-FP140
CRS-FP140E
A9K-36X10GE,
A9K-2X100GE-TR
A9K-MOD80-SE
A9K-MPA-4X10GE
A9K-MPA-20X1GE
A9K-RSP-8G
A9K-40GE-L
1X100GBE
14X10GBE-WL-XFP
8-10GBE
Cisco Routers and Switches
2960 Series
3560 Series
3750 series
6500 Series
2000 Nexus Series
3000 Nexus Series
4000 Nexus Series
5000 Nexus Series
6000 Nexus Series
7000 Nexus Series
2900 Series Routers,
3900 Series Routers,
7600 Series Routers
1000 ASR Series Routers
9000 Series Routers
12000 XR Series Routers
ME3400 Switches
6500
6800
7600 Series Switches
ASA5500 Firewalls
SAP2600
CAP2600
CAP3500
CAP3600
AP3700 and AP/LAP 1260
CT5500
CT5700
CT7500
ISR 1900
2900
3900
300
4400
IAD2400
ASR900
ASR1000
ASP9000
UC320
UC520
UC540
UC560
SG200
SG300
SG500
ESW540
C2960g
C2960s
C3560cg
C3560cpd
C3560g
C3560e
C3560x
C3750g
C3750e
C3750x
Nortel:
NT0H15AZE5
>NT0H15AYE5
>NT0H19AZE5
>NTWR06BB
>NTWR06BC
>NTLX44AA
NTK539UB
NTK539UH
NTK539UC
NTK539UA
NTK538UJ
NTK539TBE5
NTK529SJE5
NTK529BBE5
NTK529AAE5
NTK553FCE5
NTK552FAE5
NTK535FAE5
NTK555FAE5
NTK539UD
NTNY45FA
NTNY45GA
NTNY43AA
NTNY45AA
NTNY45BA
NTNY45CA
NTHW26BG
Juniper:
MIC-3D-8CHOC3-4OCHOC12
MX-MPC1E-3D-R-B
MX-MPC2E-3D
MX-MPC3E-3D
MX-MPC3E-R-B
MPC-3D-16XGE-SFPP
MPC-3D-16XGE-SFPP-R-B
MX480 Routers
MX80 Routers
MX240 Routers
MIC-3D-4XGE-XFP
MIC-3D-2XGE-XFP
MX104-40G-DC
MX104-40G-AC
MPC4E-3D-32XGE-SFPP-R-B
ALCATEL
3HE04741AA
3HE03622AA
3HE03623AA
3HE03624AA
3HE03625AA
3HE06431AA
3HE04743AA
3HE03619AA
3HE03612AA
3HE03615AA
3HE01172AA
3HE03686AA
3HE07305AA
LNW57
LNW555
LNW84
LNW391
LNW382
LNW554
LNW60
LNW82
ERB2
ERB3
ERB5
ERB6
ERB5B
ERB6B
11075
11075L
11075L-128
11076
11076A
11076A-128
11073
11073A
11073A-128
110761
1071A
11071A-128
11058
11058L
11058L-128
11075A
11015
Finisar
FTLX1871M3BCL
FTLX1471D3BCL
Frequently Asked Questions
Get answers before you sell used networking equipment.