TeleTraders ❯ What We Buy ❯ Phone Systems ❯ Cisco
Looking to Sell USED Cisco Office Phone Systems Equipment?
Cisco is a leading producer of business equipment with consistently designed high-quality digital phones, voicemail systems, and communications servers. While the equipment remains in great condition for decades, eventually the need to upgrade your phone system will occur. When the need for an equipment overhaul arises, you can reduce your expenses by selling TeleTraders your used Cisco phones & equipment.
Sell Cisco Phone Systems to the Leading Buyer!
We buy old, used and unwanted Cisco phone systems and office equipment in bulk!
How Selling Used Phone Equipment Works
Our easy buy and sell used phone system process.

FREE QUOTE
Use our free
online quote form,
email or call.

EVALUATION
We look over all
your equipment to
determine its worth.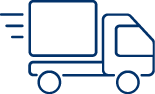 SEND IT
We provide shipping,
or pick-up/pack-up
your equipment.

FULL AUDIT
Once received, we
then test all your
gear for quality.

GET PAID
Via check,
gift certificate or
recycle notice.
Get Paid in Bulk for Your Old Cisco Office Technology
Our company specializes in the collection, resale and recycle of nearly all phone systems
Cisco VoIP Phone Systems
High-performance Cisco VoIP phones feature a durable, utilitarian construction that can withstand heavy use for years. Since these phones will remain in great shape, despite constant use, you can easily resell them once you upgrade your own phones.
Cisco CP-7841-K9
The CP-7841-K9 VoIP phone supports four different lines. It has a 396 x 162 pixel-based, anti-glare graphical monochrome display with white backlight.
Cisco CP-7861-K9
The CP-7864-K9 VoIP phone supports sixteen different lines. It has a 396 x 162 pixel-based, anti-glare graphical monochrome display with white backlight.
Cisco CP-7832-K9
As an entry model of this portfolio, the CP-7832 VoIP phone supports a single line. It has a 384 × 128 pixel, monochrome display with white LED backlight.
Cisco CP-8811
The Cisco CP-8811 phone supports up to five programmable key lines. It has a high-resolution 800×480 widescreen backlit grayscale display.
Cisco CP-8841
The Cisco CP-8841 VoIP phone supports up to five programmable key lines. It has a beautiful 5in high-resolution VGA backlit display.
Cisco CP-8865
On the high-end, we have the Cisco CP-8865 VoIP phone with support for up to programmable key lines. It features an incredible 720p high-resolution display and it also offers the most advanced and latest features for VoIP phone systems.
7800, 8800, 8900, 9900 Series.
Cordless Phones 6824/SPA302D, CP-8821-K9, 7925G, 7832, 8832, 8926G.
IP Conference Phone 7832.
IP Phone 7861, 7841, 7821, 7811
SPA series SPA525G, SPA525G2
IP Phones
Expansion Module
Cordless Phones
Conference Phones
CP-7811
CP-8811
CP-8800-A-KEM
CP-7925G
CP-7832
CP-7821
CP-8841
CP-8800-V-KEM
CP-8821
CP-8832-W
CP-7841
CP-8845
CP-BEKEM
CP-8821-Ex
CP-8832
CP-7861
SPA525G
CP-CKEM-C
SPA302D
CP-8851
SPA525G2
CP-8861
SPA508G
CP-8865
SPA504G
SPA541G
SPA502G
SPA512G
SPA501G
SPA509G
Cisco Unified Communications
As the leader in the unified communications space, Cisco offers numerous solutions ranging from modern cloud calling and voicemail to digital and analog call control systems. Cisco also offers a variety of messaging and collaboration systems, like Cisco Jabber, to the well known, trusted WebEx platform.
Cisco Communications Gateways
Cisco offers a several communications gateways for both digital and analog communications. The Cisco Expressway Series simplifies opening your business to your outside employees and clients.
The Cisco TelePresence Advanced Media Gateway 3610 provides the ability for your business to offer up to ten simultaneous high-def calls or up to 20 VGA spec calls.
The Cisco ATA 190/180 series analog telephone adapters make it simple to convert analog to IP phones.
Clearing Out Your Old Cisco Phone Systems?
Once you commit to a complete office upgrade, give the TeleTraders team at call at (770) 864-9179 to sell old digital phone systems and offset your CapEx costs. Our team will help you determine the items that we can repurpose, recycle or resell to help you quickly eliminate old tech equipment and reveal your modern office transformation. Get an Online Quote now!
Frequently Asked Questions
Get answers about TeleTraders used Cisco office phone systems.