TeleTraders ❯ What We Buy ❯ Phone Systems ❯ Panasonic
Looking to Sell Your Panasonic Phone System Equipment?
Panasonic dominates the business equipment industry by consistently producing high quality phones, voicemail systems and communication servers. Although the equipment remains in great condition for decades, you will eventually end up needing to upgrade your phone systems to retain your competitive edge. When the need for an equipment overhaul arises, you can cut your expenses by selling us your outdated Panasonic phones.
Sell Panasonic Phone Systems to the Leading Buyer!
We buy old, used and unwanted Panasonic phone systems and office equipment in bulk
How Selling Used Phone Equipment Works
Our easy buy and sell used phone system process

FREE QUOTE
Use our free
online quote form,
email or call.

EVALUATION
We look over all
your equipment to
determine its worth.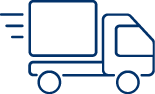 SEND IT
We provide shipping,
or pick-up/pack-up
your equipment.

FULL AUDIT
Once received, we
then test all your
gear for quality.

GET PAID
Via check,
gift certificate or
recycle notice.
Get Paid in Bulk for Your old Panasonic Office Technology
Our company specializes in the collection, resale and recycle of nearly all phone systems
Panasonic VoIP Phone Systems
High performance Panasonic VoIP phones feature a durable, utilitarian build that withstand heavy use for years. Since these phones remain in great shape, despite constant use, you can easily resell them once you upgrade your equipment.
Panasonic KX-NT543
The KX-NT543 VoIP phone has a basic three-line, backlit LCD display, headset port and message waiting LED to keep your operations running smoothly.
Panasonic KX-NT546
As an upgrade to the prior model, the KX-NT546 adds a six-line, backlit LCD display to the mix. Like the prior model, Bluetooth functionality is not included.
Panasonic KX-NT553
Although the KX-NT553 downgrades to just a three-line LCD screen, this phone is a clear improvement due to its one gig Ethernet port functionality. This phone system is self-labeling, but does not include Bluetooth.
Panasonic KX-NT556
With the KX-NT556, you can enjoy a large six-line LCD screen in addition to all of the speed and function offered by the KX-NT553. The built-in Bluetooth connection is notably absent from this model.
Panasonic KX-NT560
For all the bells and whistles, the KX-NT560 is the clear choice with a 4.4-inch LCD display, Bluetooth functionality and a self-labeling system. Like all VoIP phones, power over Ethernet is standard to facilitate quick set up times.
Panasonic Digital Phone Systems
Basic Panasonic digital phones perform beautifully in fast-paced work environments due to their high-quality build. When you need to upgrade your phone systems, you can rest assured your old digital phones will retain their resale value.
Panasonic KX-DT546
A six-line display and headset connectivity included with the KX-DT546 can help your employees meet their metrics day in and day out.
Panasonic KX-DT543
The KX-DT543 has a three-line display, headset connection and navigator key to keep the calls flowing at a steady pace.
Panasonic KX-DT521
For basic phone utility, the KX-DT521 easily hits the mark with its headset port, message waiting LED and single-line, backlit LCD display.
Panasonic Voicemail Systems
Although the voicemail systems from Panasonic remain functional and efficient over the years, you may want an upgrade to acquire high-tech features built into newer systems. Despite the lack of frills, old voicemail systems remain in high demand in certain industries. Panasonic's best selling voicemail systems like KX-TVA200 and KX-TVA50, can hold up to 1,000 hours of recordings from 1,024 mailboxes.
Panasonic Communication Servers
Panasonic communication servers help to unify your operations and improve productivity across the board. When the systems start to show their age you may need an upgrade to keep your company performing at it's best. For total integration of calls, emails, voicemails, fax and instant messages, Panasonic offers the KX-NS700 and KX-NS700G communication server models.
Clearing Out Your Old Panasonic Phone Systems?
Once you commit to a complete office upgrade, give the TeleTraders team at call at 770-864-9179 to sell old phone systems and offset your new equipment costs. Our team will help you determine the items that we can repurpose, recycle or resell to help you quickly eliminate old equipment and reveal your modern office transformation. Get an Online Quote today!