TeleTraders ❯ What We Buy ❯ Phone Systems ❯ Samsung
Selling Your Outdated Samsung Phone Systems and Equipment
When you are ready to upgrade your business equipment, you can offset your costs by selling your old Samsung systems to us. We will resell, recycle or dispose of your old items to help reduce stress on our world's natural resources and eliminate hassle for you. By delegating these tasks to our company, you can save both time and money while bringing your office equipment up to date.
Get Top Dollar for Samsung Phone Systems and Equipment
We buy old, used and unwanted Samsung phone systems and office equipment in bulk
How Selling Used Phone Equipment Works
Our easy buy and sell used Samsung phone system process

FREE QUOTE
Use our free
online quote form,
email or call.

EVALUATION
We look over all
your equipment to
determine its worth.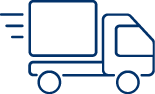 SEND IT
We provide shipping,
or pick-up/pack-up
your equipment.

FULL AUDIT
Once received, we
then test all your
gear for quality.

GET PAID
Via check,
gift certificate or
recycle notice.
Looking to Sell Your Samsung Phone System Equipment?
Get paid in bulk for your old Samsung office technology hardware
Since its entrance into the electronics industry in the sixties, Samsung phone systems have continually been high-quality equipment businesses require to thrive and grow in dynamic market conditions. The commercial equipment created by this company facilitates open communication by phone and through the web. Companies have long used these electronics to communicate with investors, partners and consumers all across the world.
Why Sell Your Used Samsung Phone Systems and Technology?
High quality Samsung phone systems and office equipment easily stand up to the test of time. All good things must come to an end, however, and Samsung equipment is no exception. When your high quality equipment reaches the end of its useful life for your company's operations, you can sell the outdated items to us to offset your upgrade expenses. All Samsung products including phones systems and other office equipment technology qualify for our purchase program.
We Buy All Samsung VOIP Phone Systems and Office Equipment
As a leader in the production of VoIP phones, Samsung ensures each of their phone releases feature the latest technological advances. The VoIP phones transmit data through internet connections to facilitate clear communications in busy work environments. Even after years of use, the feature rich phones offer immense utility to budding companies not yet ready to make the jump to the latest product line.
Sell Samsung OfficeServ Phone Systems to the Leading Buyer!
The OfficeServ phone systems by Samsung is a must-have component for companies requiring the use of hundreds of phones in a single location. This communication system keeps company correspondence secure and functional through the years. These phone systems are a vital component for all companies demanding crystal clear communications.
Offset Upgrade Costs By Selling Samsung Digital Phone Systems
Samsung digital phones offer the same range of features as the VoIP solutions without requiring a direct connection to the internet. If your company's infrastructure does not support the deployment of a large network, then digital phone systems are the way to go.
The straightforward functions and ease of use make these phones an optimal choice for businesses in every industry.
How much are your samsung office phones worth?
If you are ready to sell your equipment to us, contact our team at 770-864-9179 or fill out our online quote form. We will let you know exatly what you can make back on your investment. We respond in a timely manner to offer you the assistance you need during your business office phone system transition or upgrade process.