TeleTraders ❯ What We Buy ❯ Sell Headsets ❯ Sennheiser
Selling Your Outdated Sennheiser Headset Systems and Equipment
When the time comes to upgrade your business equipment, you can offset your Capital Expenditure costs by selling your old Sennheiser headsets to TeleTraders. We'll resell, recycle, and/or dispose of your used Sennheiser wireless, wired or corded headsets to help eliminate hassles.
Bring your office equipment up to date by allowing TeleTraders to help your business reduce costs!
Get Top Dollar for Sennheiser Headset Systems and Equipment
We buy old, used and unwanted Sennheiser headset systems and office equipment in bulk
How Selling Used Sennheiser Headsets Equipment Works
Our easy buy and sell used Sennheiser headsets system process

FREE QUOTE
Use our free
online quote form,
email or call.

EVALUATION
We look over all
your equipment to
determine its worth.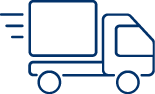 SEND IT
We provide shipping,
or pick-up/pack-up
your equipment.

FULL AUDIT
Once received, we
then test all your
gear for quality.

GET PAID
Via check,
gift certificate or
recycle notice.
Looking to Sell Your Sennheiser Headsets and Equipment?
Get paid in bulk for your old Sennheiser office headset technology hardware
Acquired in 2000, by GN Audio, Sennheiser engineers, manufactures and markets wireless, true wireless, and corded headphones for consumers and business customers. The excellent quality of the gear makes them perfect for reselling on the 3rd party markets so you can rest well assured that your used Sennheiser equipment will reap a return on your original investments.
Why Sell Your Used Sennheiser Headset Systems and Technology?
High-quality Sennheiser headset systems and office equipment easily stand up to the test of time. Eventually, every business needs to upgrade their systems to continue operating within the modern framework for successful communications systems. When your high-quality equipment reaches the end of its useful life for your company's operations, you can sell the outdated items to us to offset your upgrade expenses. All Sennheiser products including Headsets and other office equipment technology qualify for our purchase program. Work with TeleTraders today to SAVE big on your upgrade!
We Buy All Sennheiser Headset Systems and Office Equipment
As a leader in the production of business headsets, Sennheiser ensures each of their headset systems features the latest upgraded technology advances. After the technology lifecycle has been accomplished for modern businesses, these Sennheiser Headsets can still be of immense use to companies all around the world. TeleTraders is here to help you save today!
Sell Sennheiser Headset Systems to the Leading Buyer!
The Sennheiser headset systems are a must-have component for all companies requiring the use of hundreds of Headsets in a single location. This headset system will ensure company correspondence secure and operational throughout the years. These headset systems are an integral component for all companies demanding crystal clear communications.
Offset Upgrade Costs By Selling Sennheiser Digital Headset Systems
Your used Sennheiser headsets retain their value beyond your initial run with them. Many companies are looking to acquire used and discounted office technology and office headsets so we can help both the sellers and the purchaser of your used Sennheiser equipment.
The straightforward functions and ease of use make these Headsets an optimal choice for businesses in every industry.
How much are your Sennheiser Headsets worth?
If you are ready to sell your equipment to us, contact our team at (770) 864-9179 or fill out our online quote form. We will let you know exactly what you can make back on your investment. We respond in a timely manner to offer you the best assistance you need during your business office phone system transition or upgrade process. Contact TeleTraders today!
Frequently Asked Questions
Get answers about TeleTraders used Sennheiser office headset systems.