TeleTraders ❯ What We Buy ❯ Networking Equipment ❯ Fujitsu
We Buy Your USED Fujitsu Document Scanners!
Fujitsu is a leading producer of document scanners with a series of high-quality scanners for every application from office to retail to industrial. While the equipment remains in great condition for decades, eventually the need to upgrade your networking equipment will occur. When the need for an equipment overhaul arises, reduce your expenses by selling TeleTraders your used Fujitsu document scanners.
Sell Fujitsu Document Scanners to the Leading Buyer!
We buy old, used and unwanted Fujitsu document scanners in bulk!
How Selling Used Fujitsu Document Scanners Works
Our easy buy and sell used Fujitsu document scanners process

FREE QUOTE
Use our free
online quote form,
email or call.

EVALUATION
We look over all
your equipment to
determine its worth.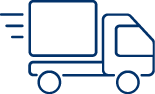 SEND IT
We provide shipping,
or pick-up/pack-up
your equipment.

FULL AUDIT
Once received, we
then test all your
gear for quality.

GET PAID
Via check,
gift certificate or
recycle notice.
Get Paid in Bulk for Your Used Fujitsu Document Scanners
Our company specializes in the collection, resale and recycle of nearly all used Fujitsu scanners
Fujitsu 7000 Series
fi-7180
fi-7300nx
fi-7460
fi-7480
fi-7600
fi-7800
fi-7900
fi-7260
fi-7280
Fujitsu 6000 Series
fi-6130
fi-6140
fi-6230
fi-6240
Fujitsu Scan Snap Series
ix-1500
ix-500
s1300i
SV600
Get Paid in Bulk for Your Old Office & Networking Equipment
Our company specializes in the collection, resale and recycle of nearly all networking equipment
Clearing Out Your Old Office and  Networking Equipment?
Once you commit to a complete office upgrade, give the TeleTraders team at call at (770) 864-9179 to sell all of your old office and  networking equipment and offset your CapEx costs. Our team will help you determine the items that we can repurpose, recycle or resell to help you quickly eliminate old tech equipment and reveal your modern office transformation. Get an Online Quote now!
Why Should You Work With Us?
We are dynamic and able to assist in selling or recycling your old IT equipment!
Nationwide Presence
TeleTraders operates on a national scale, working with buyers and sellers across the country. We are equipped to asssist your business wherever you may be located. Whether you are in Seattle, Miami, or Topeka, we can quickly provide a quote for your used IT equipment. To get started today call us at (770) 864-9179 or fill out our Online Quote to find out what we can do for you!
Intimate Product Knowledge
At TeleTraders our depth and breadth of product and brand knowledge is an asset to assist you in getting the best quote possible. We have a comprehensive understanding of the market for brands from Ingenico to Cisco and network hardware to barcode scanners. Partner with us to get started in selling your used office equipment!
Certificates & Green Initiatives
Are you looking to recycle or dispose of old equipment? If your equipment no longer works, let's focus on a sustainable solution. TeleTraders is authorized to dispose and recycle old equipment that can no longer be used and can provide a Certificate of Recycling.
Sit back and relax while we take care of evaluating your electronics until we determine a way to save your used electronics for re-use and saving them from waste.
Timely Quotes
Selling your old business equipment isn't your job, It's Ours! Let us take the stress off your hands by providing a quick and easy way to sell your equipment. Here at TeleTraders we pride ourselves on getting you a fast, accurate quote on your equipment to make room for whatever your next venture is as soon as possible. Contact us today and you can expect us to be one of the first you hear back from.
TeleTraders strives to achieve top notch level of consistent quality for all electronics recycling and electronic removal jobs. You can trust the expertise of our qualified and experienced TeleTraders team. Our business is built on the detailed precision, planning and execution of each electronic recycling project we take on.
Just Call (770) 864-9179 or get a Free Quote online.
Our Mission to Repurpose, Recycle or Dispose
Repurpose or recycle your working computers to save money on equipment costs
GO GREEN!
At TeleTraders, we work hard to repurpose or recycle the working items to save small companies
money on their equipment costs
and reduce the ecological footprint of businesses. Equipment with few minor problems may go through our refurbishment process to restore its functionality and appearance. If our efforts cannot breathe new life into the old card terminal and payment processing equipment, we
safely and efficiently
dispose of the components using several eco-friendly processes. Since we recycle and dispose of the equipment, in addition to repurposing and reselling the items, your items do not need to be in perfect shape to qualify for our program. Get started today by submitting a
Free Online Quote
and hear back from us soon!
To provide you with an accurate price quote, we will collect specific information about each item, including:
If you do not have instant access to this information, do not worry – Our team will help walk you through the assessment process for each item in your inventory.
Frequently Asked Questions
Get answers about TeleTraders used Fujitsu Document Scanners.