TeleTraders ❯ What We Buy ❯ Networking Equipment ❯ Juniper
We Buy Your USED Juniper Switches!
Juniper is a leading producer of switches with a series of high-quality networking equipment and communications servers. While the equipment remains in great condition for decades, eventually the need to upgrade your networking equipment will occur. When the need for an equipment overhaul arises, reduce your expenses by selling TeleTraders your used Juniper Switches and networking equipment.
Sell Juniper Switches to the Leading Buyer!
We buy old, used and unwanted Juniper Switches and networking equipment in bulk!
How Selling Used Juniper Switches Works
Our easy buy and sell used Juniper Switches process

FREE QUOTE
Use our free
online quote form,
email or call.

EVALUATION
We look over all
your equipment to
determine its worth.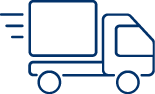 SEND IT
We provide shipping,
or pick-up/pack-up
your equipment.

FULL AUDIT
Once received, we
then test all your
gear for quality.

GET PAID
Via check,
gift certificate or
recycle notice.
Get Paid in Bulk for Your Old Juniper Switches and Networking Equipment
Our company specializes in the collection, resale and recycle of nearly all networking equipment
Juniper Switches and Networking Equipment Models
EX2200
EX2300
EX3300
EX4300
We purchase nearly all models of Juniper Switches including, but not limited to:
Juniper EX Series: EX2200, EX2300, EX2200-C, EX2300-C, EX3300, EX3400, EX3400-24P, EX3400-48P, EX4200, EX4300, EX4600, EX4600-40F
Juniper QFX Series: QFX5110, QFX5120, QFX5130, QFX5200, QFX5100, QFX5210, QFX5220, QF5700, QFX10002, QFX10008, QFX10016sdsd
GO GREEN!
Our Mission to Repurpose, Recycle or Dispose
Repurpose or recycle your working computers to save money on equipment costs
At Teletraders, we work hard to repurpose or recycle the working items to save small companies
money on their equipment costs
and reduce the ecological footprint of businesses. Equipment with few minor problems may go through our refurbishment process to restore its functionality and appearance. If our efforts cannot breathe new life into the old equipment, we
safely and efficiently
dispose of the components using several eco-friendly processes. Since we recycle and dispose of the equipment, in addition to repurposing and reselling the items, your items do not need to be in perfect shape to qualify for our program. Get started today by submitting a
Free Online Quote
and hear back from us soon!
Clearing Out Your Old Juniper networking equipment?
Once you commit to a complete office upgrade, give the TeleTraders team at call at (770) 864-9179 to sell old digital networking equipment and offset your CapEx costs. Our team will help you determine the items that we can repurpose, recycle or resell to help you quickly eliminate old tech equipment and reveal your modern office transformation. Get an Online Quote now!
Frequently Asked Questions
Get answers about TeleTraders used Juniper Switches and Equipment.